February 2018 Newsletter

Parish Events
3rd
- Rosary Guild Meeting, 9 AM in the Portable Library
4th
- Coupons in Flight, 9 AM in the Art Room (2nd floor of school)
9th
- Kid's Bingo! in the Hall
10th/11th
- Rice Bowl collection boxes distributed after all Masses
12th
- Moms' Ministry, 7 PM in the Youth Ministry Office
13th
- A Spiritual Oasis, 7 PM in the Convent
14th
-
Masses for Ash Wednesday will be at 7:30 AM, 4:00 PM & 7:00 PM. Ashes will be given and blessed at all Masses.
- Collection for Eastern Europe at all Masses
16th
- Stations of the Cross, 7 PM in the Church
18th
- St. Stephen Concert Series, 5 PM in the Church
19th
- Parish Center closed for Presidents' Day
23rd
- Stations of the Cross, 7 PM in the Church
24th/25th
- Building & Maintenance Collection at all Masses
26th
- Moms' Ministry, 7 PM in the Youth Ministry Office

28th
- Speaker Series with Sr. Kathy Dauses, OSF, 6:30 PM in the Hall
Please take not that if Baltimore Co. Schools are closed or have a 2 hour delay due to weather, there will be no daily 7:30 AM Mass. The Parish Office will also follow the school closing schedule for Baltimore Co. Schools. If Baltimore Co. schools are closed or delayed due to inclement weather, the Parish Office will be also. Thank you for your patience during this snowy time of year.
Our Lady, Queen of Families Rosary Guild
Meets on the first Saturday of the month, 9am – 10am, in the Library/Learning Cottage. All are welcome to attend to learn to make & pray the rosary. All ages welcome - Please join us! For more information contact Mrs. Mary Bauer at 443-456-4398 or marybob73@aol.com
Coupons in Flight!
Cutting coupons help support US military families stationed around the world:
First Sunday of the Month in the 2nd floor of the school, 9-10am. Can't join us to clip? we'll collect your coupons from the past 4 months: drop them into the collection box in the donation room under the parish center porch. Please note: The coupons must be cut just inside the black dotted/solid line, please do not cut off the corners. Coupons collected in November can be as old as July. Did you know? Last year our parish provided 78.5 pounds of coupons to assist US Military families stationed at overseas bases. Thank you for your support! For more information, please contact Ms. Mary Marston at moistureproof@verizon.net
Rice Bowl Distribution
Please pick up a rice bowl for your family at any Mass February 10th or 11th. Faith Formation families will be given their bowl through their oldest/only child who is enrolled. Watch for new features this year, including online giving! Making your contribution electronically helps cut down on the cost to count coins and, more importantly, puts your generous donation dollars to work around the world right away.
Moms Ministry
Is reading and discussing the book 'Those Who Saw Her: Apparitions of Mary' by Catherine M. Odell. We are continuing to have meetings on the 2nd and 4th Mondays each month. Upcoming gatherings in the Youth & Young Adult Ministry Office: Feb 12 & 26. If you have not had a chance to join us before, please feel welcome to drop in at anytime! Need more info, contact Mrs. Liz Pippin at greenpup83@hotmail.com
A Spiritual Oasis
Eucharistic Adoration will continue in the Convent Chapel on Thursdays, 6pm – 7:30pm.
Spiritual Oasis Events

Join us on the 2nd Tuesday of each month now through June for special events and topics. Come to one or all, as many as you can. Meet in the Convent Chapel at 7pm – 8:15pm.
Living as a Missionary Disciple Speaker Series
Sr. Kathy Dauses shares "We are all here to walk each other home…," On February 28th, Sr. Kathy Dauses will speak as a Missionary Disciple and describe how we all walk each other home into the last part of our earthly journey. We share in the ministry of presence which takes place through listening, befriending, proclaiming the Gospel, and making an invitation to faith. Sr. Kathy Dauses is a Sister of St. Francis of Philadelphia, a member of St. Stephen Parish, and has been the hospice chaplain in the inpatient unit at Stella Maris for 14 years. Location: St. Stephen School Hall at 6:30 pm refreshments; 7:00 pm talk. RSVP requested click here
Scouting for Food/Harvest for the Hungry
Is the annual outreach project of our scout troops. Watch for information about their annual grocery collection at all Masses!
The Maryland Catholic Conference "Parish Education and Engagement Project"
(PEEP) on physician-assisted suicide (PAS) in September. Beginning this month, the Conference is hosting regional PAS Info-sessions across the state. Wednesday, Jan. 10, Catholic Community of St. Francis Xavier (Hunt Valley), 6-7 p.m.
Consider joining us for the free event. With your help, this dangerous proposal with be defeated for the fourth year in a row. The link to register is here.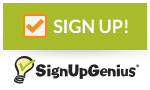 Sign up Genius: Click the logo to be taken to our parish events! You will need to create a username and password. Check the SUG often to see the latest opportunities!

Young Adult Ministry
Contact Info: kreynolds@archbalt.org (best)
or 410-592-7294.
* Like our Face Book
* Check out our Pinterest
* Follow us on Instagram
2/9 Kid's Bingo! Join us for the 16th annual event that lets kids play and win at bingo! Winner's choice prizes. You can print out an order form for tickets or reserve seats for non-players on the website events calendar. Early bird ticket sales end Feb 7. For more information contact Kellie or Robin at 410-592-7294 or stephenyouthasst@hotmail.com. Adult volunteers also needed! Click here for the Sign Up Genius volunteer! Shield/Virtus training required.
2/10 Given: Unveiling the Meaning of Marriage: 8am – 2:30pm at ST. Joseph, Cockeysville. Cost is $40 for married or dating couples, $25 for engaged couples. See details here and follow their facebook page.
Service & Social Justice Committee: Are you interested in Catholic Social Teaching and how that teaching can inform current events of our community and world? If you would like to serve on this parish committee that meets once a quarter as well as assist with our many parish service projects, please contact Kellie Reynolds 410-592-7294 or (best) kreynolds@archbalt.org.
Moms' Ministry: Will meet in the Youth & Young Adult Ministry office, parish center basement on Mondays, Feb 12 & 26. New to the parish, area, a new mom, or just new to this ministry? Please join us! For more information contact Liz Pippin at greenpup83@hotmail.com
Youth Ministry
Monthly Online Newsletter: Each month we will POST ONLINE a "Youth Ministry" newsletter, and you can access this anytime from the website. Scroll down from the monthly calendar on the Youth Ministry home page
2/2 Worthy of the Call training: For youth volunteers age 14 – 17 at 6pm – 7:15pm. You must RSVP for this training, space is limited. Please contact Mrs. Robin Urbanski at stephenyouthasst@hotmail.com or call her at 410-592-7294 by 2/1 to RSVP. Location will be determined by the number of RSVPs.
2/9 Adult Volunteers & Donations Needed for Kid's Bingo Event! – We'll hold our annual
bingo event for families with kids on Friday, Feb 9 or snow date 2/16(corrected dates) and we need lots of "shield-trained" adults in order to make it a success! Please see the SignUpGenius to view the volunteer positions for adults and youth, as well as the items on our wish list. Thanks for your support!
2/9 Kid's Bingo Youth Volunteers Needed: Friday night fun for the entire family! Youth volunteers in grades 8-12 are encouraged to sign up to help serve at this fun event. Please see the sign up genius. Worthy of the Call training for volunteers age 14 and over is required. Our next training date is: Friday 2/2, see bulletin ad for more details.
2/11 #MSYM - Middle School Youth Ministry: Youth in grades 6-8, get your permission forms in now with your choice of meeting time (9:15 or 10:45). Next event is Feb 11th! We hope you will join us – and make a commitment to actively growing as a missionary disciple! See the website Youth Ministry page for details and forms.
2/11 Scout Mass 8am: All Scouts are encouraged to attend! Please wear your uniform and meet in the Church basement by 7:45 to be part of the procession. Scouts in uniform have reserved seating in front pews on St. Joseph side.
2/23 High School Event: Game Night! – bring your favorite board and card games and a snack to share! Permission forms can be found on the youth ministry page of the parish website. Please RSVP by Wed 2/21. Call the Youth Ministry office at 410-592-7294 or email Mrs. Robin stephenyoutasst@hotmail.com
Faith Formation
Tuesday Night (& Sunday Morn) Faith Formation parents: Did you know the Convent Chapel is open on the 2nd Tuesday of the month for special spiritual events for parents just like you? Please stop in on Feb 13 from 7-8:15pm. Mark your calendars: 2/13, 3/13, 4/10, 5/8, 6/5 (first Tues of June).
Confirmation
Confirmation retreats begin this month! An email will be forthcoming inviting each participant to bring an item to share for your retreat day. Stay tuned!
Confirmation 2018 Date at St. Stephen: May 5th