Masses
Saturday, March 24th
| | |
| --- | --- |
| 4:30 PM | Fr. O'Brien |
| 6:00 PM | Fr. O'Brien |

Sunday, March 25th
| | |
| --- | --- |
| 7:00 AM | Fr. Kolson |
| 8:00 AM | Fr. Kolson |
| 9:15 AM | Fr. Breczinski |
| 10:45 AM | Fr. Rossi, S.J. |
| 10:45 (H) | Fr. Breczinski |
| 12:15 PM | Fr. Rossi, S.J. |

Weekday Masses
7:30 am Monday-Saturday
Parish Center Hours
M-F 8:30 AM to 4:00 PM
Upcoming Events
Comments or Questions?
Contact Us

Subscribe to our monthly Newsletter

Spirutual Oasis Info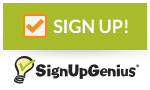 Welcome to St. Stephen!
We, the parish of St. Stephen, will carry out the mission of Jesus Christ as a welcoming, worshiping, Catholic Community by sharing, growing, and living the Gospel.

Our Lent Brochure

March Newsletter

- events & service opportunities!

Please take not that if Baltimore Co. Schools are closed or have a 2 hour delay due to weather, there will be no daily 7:30 AM Mass. The Parish Office will also follow the school closing schedule for Baltimore Co. Schools. If Baltimore Co. schools are closed or delayed due to inclement weather, the Parish Office will be also. Thank you for your patience during this snowy time of year.