Masses
Saturday, May 30th
| | |
| --- | --- |
| 4:30 pm | Fr. O'Brien |
| 6:00 pm | Fr. Breczinski |

Sunday, May 31st
| | |
| --- | --- |
| 7:00 am | Fr. Kolson |
| 8:00 am | Fr. Kolson |
| 9:15 am | Fr. O'Brien |
| 10:45 am | Fr. Reusing |
| 12:15 pm | Fr. Reusing |

Weekday Masses
7:30 am Monday-Saturday
Upcoming Events
Comments or Questions?
Contact Us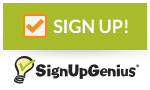 Welcome
We, the parish of St. Stephen, will carry out the mission of Jesus Christ as a welcoming, worshiping, Catholic Community by sharing, growing, and living the Gospel.




Parish Forgiveness Journey - Jump to Celebrating the Liturgical Season to see what's available for your spiritual formation this season!

BGE
Thank you to everyone who "Rocked the Vote" in our BGE contest. We were by far the highest number of votes recorded. Christie McMullen, Vice President and Chief Safety Officer and Steve Woerner, President of BGE presented our school with the top prize check for $10,000 based on the poster submitted by Savannah Sheppard, a member of Mrs. Campbell's 5th grade class. Mrs. Campbell's entire 5th grade class participated in the project. The prize money will be used to purchase a classroom set of Chromebooks/tablets and a storage cart for the 5th grade students.